Description

The Clue Trek DIY is our stripped down smart phone adventure.  No puzzle clues; no on-site facilitation.  You manage it all yourself and follow the app to adventure. Choose from one of our 150 + pre-scouted off-site hunt locations, indoors or outdoors, and we'll set you up on our smart phone app for self-guided fun.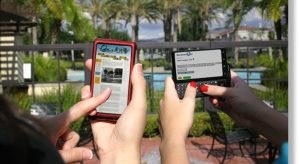 Outcomes:
Increased awareness of your teammates' strengths and weaknesses
Bonding and heightened morale
Integration of new members into the team
A fun and irreverent introduction to your host city (taking in sights even the locals might miss)
Practice at delegation and the leveraging of diverse skills and knowledge
Features:
8-15 clue locations, with lots of photo, video and augmented reality challenges to perform while exploring the area.
Our cool SMART PHONE APP, which includes photos, videos and augmented reality
Pricing:  Our fees are based on your estimated headcount.   Call or email us for full pricing.   sales@drclue.com  415-699-3905
Note: Travel costs and/or museum admission may apply, depending on location.