"Productivity doesn't come from business plans moving downhill from the "powers-that-be". It arrives organically — when empowered, engaged team members know and care about each other on a personal level, when they have each others' backs , when they're united by a common purpose. We're passionate about helping you create a place where people can't wait to bring their 100% — and have a ball in the process."   –Dave Blum, Founder, Dr. Clue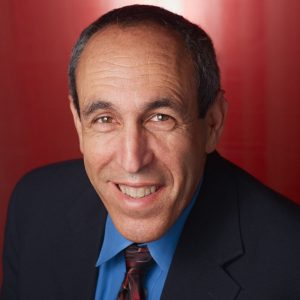 Hi–my name is Dave Blum A.K.A. Dr. Clue.  By age 30, I'd seen it all…the world, that is. Tokyo and Kyoto; Liechtenstein and Luxembourg; Istanbul and Rio; Kathmandu and Delhi and Bali and Bangkok. 30 +countries! You name it, I'd been there. Adventure travel (in far-flung locations) was what turned me on – exploring a la Indiana Jones, meeting new people, and sharing my discoveries with others.
Then it was time to get serious.
Seriously bored, in fact. For the next few years, I bopped around from office to office — word-processing documents here, balancing spreadsheet numbers there — drinking my 5 cups of coffee a day and watching the clock tick slowly on the wall.   I worked hard, sure, but rarely was there anything about the workplace that rivaled the adrenaline rush of travel. Things hit a low form me in the mid 90's when I found myself working at an insurance brokerage in downtown San Francisco, dominated by a CEO with such a volcanic temper that everyone spent the day hiding in their cubicles, desperately avoiding his notice.
And I hated it.
Fed up with the rat race, craving adventure and heroism, I quit my office job In October 1995, confident that there must be a better work environment out there for me.  And if it didn't exist — then it was up to me to bring it into the world myself. After some months of inventorying my values asking myself "What makes work meaningful, both for me but for others?," I went all in with my meager resources and started Dr. Clue Treasure Hunts – hoping passionately that it would fly but knowing that, come what may, I was going to love getting up every morning.
Dr. Clue changed my life (and it can change yours too).
Thankfully, the Dr. Clue experiment DID fly – and has continued to soar for over 20 years. Today I not only lead a company with a smart, playful, collaborative culture, but I also help leaders and managers from around the world to re-energize and re-engage their employees, creating true team community. I spend my days writing puzzles and clues, training my trainers, writing articles and white papers, poking at social media marketing, and getting out of the office to deliver corporate team alignment programs all over the world, from Maryland to Madrid, from Portland to Paris, from Dallas to Dubai.
What revs me up:
Employees who willingly bring 100% of themselves to the workplace; colleagues who are eager to know about their co-workers beyond salaries and job titles; team members who trust their colleagues and express appreciation regularly and well; and departments that freely share knowledge and resources with other departments and divisions, confident that no one succeeds unless we ALL succeed.
But what about you?
What would it mean to you to have input into the key decisions affecting your work life… To work on a team that you like so much that you'd readily take a (metaphorical ) bullet for them… To share a team mission that completely fills your "meaning tank"? That's the way it can be and, indeed, should be! And so it shall be…
Dave Blum
Founder, Dr. Clue
Are you ready for the Dr. Clue challenge?