Dr. Clue Virtual Teambuilding Treasure Hunt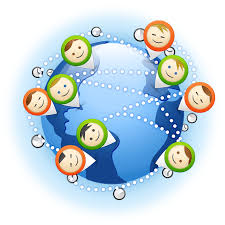 Hey folks…
–After 6 months of Covid-19 isolation, is team motivation waning?
–Is group energy flagging?
–Is communication and efficiency suffering?
If your answer is yes to ANY of the questions above, it's completely understandable!  Everyone is feeling that way these days.  Who needs another virtual meeting — they're sooooo boring!
Chances are your team motivation is plunging thanks to two factors that tend to be missing in our virtual work lives, namely:
1) Lack of Belonging &
2) Lack of Self Esteem
Belonging arises only when everyone on the team is socializing…when they're feel accepted…when they're giving and receiving recognition!
Self-esteem arises only when everyone has sufficient challenge in their work — just a step or so above their ability.
Most virtual meetings don't deliver either of these two factors–and hence motivation plummets.
GREAT NEWS:
Our Virtual Teambuilding Treasure Hunt is the motivation-booster you need!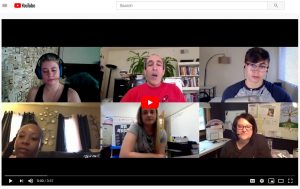 Click on the video above to see a virtual treasure hunt in action!
In your Dr. Clue virtual hunt:
**Everyone socializes in real time, solving tricky puzzles and clues that propel them all around the internet…
**Everyone feels accepted…
**Everyone gives and receives recognition!
And most of all, everyone has fun!!
Let Dr. Clue take your next remote-team meeting to the next level with a FUN VIRTUAL TREASURE HUNT AROUND THE INTERNET — with teams solving our trickiest, puzzle-based clues.
Play from as many locations and computers as you like.   1.5-2 hours.  All on Zoom (or a similar video conferencing system).
Our fantastic new Remote-Team Virtual Teambuilding Challenge is completely held via Zoom in the comfort of your own home offices.   Basically, it's a fun, virtual treasure hunt, all around the worldwide web — featuring:
Right-Brain Creative Challenges

Left-Brain Puzzle Challenges

Our Signature Smart Phone App

Tricky Clues you Solve Together in Small Teams

An irreverent tour of some of the wackier places on the internet
Program Features:
90-120 minutes in duration—fully facilitated

5-10 virtual challenges

Clue customization available upon request
Pricing varies on group size but is generally more than ½ the cost of our outdoor group hunts!
For a price quote, just give us a call at 415-699-3905, or email dave@drclue.com.
"Dr Clue's virtual hunt experience motivated our team to work collaboratively and solve really hard challenges, while having a lot of fun!! I loved the energy I felt from the very first moment, I was so involved in every challenge that time went by super fast.  I left the experience feeling energetic and more proud of being a part of my team. Dave is a great organizer and I totally recommend his virtual treasure hunt to bring teams closer.
Thanks again
Marco Rodriguez, Cream Analytics"
And remember:
There has never been a more important time for us to work together, in the spirit of collaboration, cooperation and abundance!

There has never been a more important time to keep our teams strong, together and on the same page.

There has never been a more important time for FUN and STRESS RELEASE!
Dr. Clue is here to help!

Call or email us for full pricing.   sales@drclue.com  415-699-3905
The Hunt is on — in cyberspace!