A great place to hold a corporate team building scavenger hunt in Laguna Beach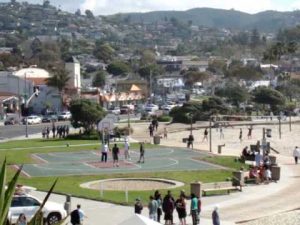 Event Description: A perfect surf-and-art escape, this corporate teambuilding program offers fun in the sun, within easy access of downtown Los Angeles.
Location History: Known as Lagona until 1904, Laguna Beach has been an artist's mecca since the turn of the last century. Back in the 20s, Charlie Chaplin, Mary Pickford and the Hollywood crowd came here for R&R. Today, Laguna Beach boasts over 90 art galleries and 70 restaurants, along with a world-class museum…all snug up against one of Southern California's loveliest beaches.
During your corporate teambuilding treasure hunt… your path might just lead you to the pretty MacDonald sculpture garden; or an ancient candy shop; or the old Laguna Playhouse; or the bench-lined Main beach promenade.
Here's Dr. Clue himself, Dave Blum, sharing his thoughts about this teambuilding scavenger hunt: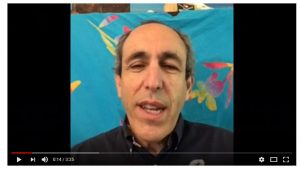 Not every corporate team building program is the same.  Depending on your group, your focus may be integrating new people into the team and breaking down personal boundaries and divisions.    Or you may have an existing department where teams could, with a little practice, cooperate and communicate more smoothly across teams and divisions.  Or you might simply have a group that thrives on the use of technology.    Let Dr. Clue customize your hunt program by selecting the content focus that best matches your group and your needs.
Itinerary
Gather at the Main Beach in downtown Laguna Beach
Introductions/Ice Breakers/Rules–30 minutes
Hunt ~120 minutes
Team Building Wrap-Up & Discussion–30 minutes
See our other Los Angeles corporate team building events.
Check out all of our Southern California corporate team building events.
[When you're ready, click HERE to tell us all about your needs or call us at 415-699-3905 to discuss pricing.]