Dr. Clue's Mission: Why, What and How
Our WHY:  Everything we do at Dr. Clue is informed by the belief that the world is full of hidden, little-known wonders, many of them right in front of us, in plain sight.  We believe that:
Discovering these wonders is a privilege (to be treated with respect).
Discovering these wonders is more fun when you're doing it together with others
Discovering these "treasures" is more satisfying and enriching when you're overcoming significant, stimulating challenges
That's our belief system.  That's our Why.
As for our What and our How:
WHAT we do is team-building treasure hunts & charity events.
HOW we do it is via facilitated programs (in person and virtual), 1.5-3 hours in length.
Anything new we create in the future will arise from our Why.
————————————————————————————————————————-
Teambuilding is much more than mere "bonding"!
A Team Bonding Program offers the following features:
Designed around a simpler goal or outcome of having a good time.
May follow a specific schedule, but is not catered to an end workplace goal.
Typically does not require reflection or debrief time.
Can act as a stand-alone event.
Some examples of team bonding might include an escape room, mini golf, bowling and go-karting.
Team bonding is fun, it's active, it gives people a good time — but alas, it provides little take away value.
By contrast, Dr. Clue offers true "Team building".
As much FUN as team bonding, a Team Building Program ALSO offers these distinct VALUE ADS:
Designed around a particular goal or outcome that is transferable to the workplace or school environment.
Has an intentional curriculum or flow.
Designed and/or facilitated by trained facilitator with skills in experiential facilitation techniques.
Allows for built-in reflection/debrief time where participants reflect on their experience and relate those experiences back to the real world.
May include follow-up work.
Without sacrificing the fun, "team-building" nurtures breath-taking "aha" moments participants can take back with them to the workplace!
Listen in to Dave Blum, Founder and President of Dr. Clue, talking about the difference between team bonding and team building.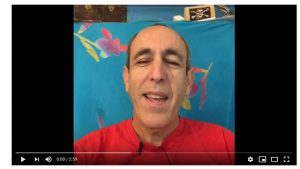 Let Dr. Clue help you drive real performance and behavioral change!
Tell us your goals and we'll work to make sure that they happen!
Potential Take-Aways include:
bonding
morale
lateral thinking skills
problem solving skills
collaboration
cooperation
de-stressing
unplugging
an interactive walking tour of your area
familiarity
rapport
teamwork
communication
During your debrief, we'll ask participants:
What happened?
What worked well?
What could have worked better?
How did you feel?
How does this parallel your work?
What will you differently upon returning to the office?
testimonial & partner
What our clients says?

Annie Li
Autodesk

I loved the evolution of learning and cooperation that developed at each successive level.

Michelle Skorka
Sun-Netscape Alliance

The hunt you planned for us was awesome, creative, challenging and most of all FUN!

Wayne Dabney
Liz Clairborne

I loved the examples of clues & the focus on team collaboration.

Mark Palmer
Conoco Phillips

I liked that some of the clues required or promoted collaboration with other groups.