BioMarin
Charles Schwab
Kaiser
Airbus
Fedex
PriceWaterhouseCoopers
Google
Oracle
SanDisk
Genentech
Netgear
Shutterfly
Merck
Unilever
Wachovia
Tinder
Amazon
Netflix
Paypal
And about 800 more! Call us for a full list of our satisfied customers.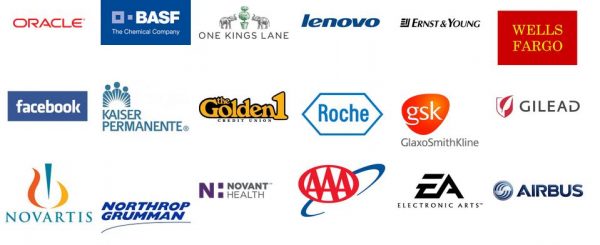 testimonial & partner
What our clients says?

Annie Li
Autodesk

I loved the evolution of learning and cooperation that developed at each successive level.

Michelle Skorka
Sun-Netscape Alliance

The hunt you planned for us was awesome, creative, challenging and most of all FUN!

Wayne Dabney
Liz Clairborne

I loved the examples of clues & the focus on team collaboration.

Mark Palmer
Conoco Phillips

I liked that some of the clues required or promoted collaboration with other groups.