Summary:
Duration:
Off-Site Hunts (150 real-world, public locations to choose from): 3 hours
On-site Hunts (at your office or hotel ballroom): 90-120 minutes
Teams & Group Size:
4-6 people/team.
No group size limit
Listen in to Dave Blum, Founder and President of Dr. Clue, talking about how our teambuilding scavenger hunts work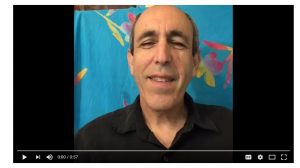 Hunt Program – Process:
1. Before the hunt:
Divide into teams
Icebreakers
Team contract (roles and groundrules)
2. During the hunt: Teams receive a map of the area, pens, props/reference material and the same set of clues leading to fascinating locations throughout the area (or corporate meeting space). The goal is simple: solve as many clues as as you can within the given time limit, visit each mystery location, answer a question and then take a specific team photo or video. For onsite hunts, the "locations" are photos and objects hidden around your room. For offsite hunts, the locations are public sites in the area: statues, plaques, murals, monuments, mosaics, time capsules, historic signs, etc.: all the hidden treasures of the area that even the locals may not have noticed.
Unlike traditional hunts, the clues are not necessarily in order! Each clue stands alone. Each clue is worth points based on difficulty. Your goal is not to reach a final location, but rather, to get the highest point total — SOLVING THE CLUES IN WHATEVER ORDER YOU LIKE. If you get stuck on a clue, come back to it. Each team will visit the same locations, but in the order of their own choosing. Strategy and time management is essential! The team with the highest score is the winner. Note: there is a penalty for lateness!
3. After the hunt:
Answers
Prizes
Debrief
Appreciation Activity
Smart Phone App–Optional:
Our traditional hunt involves the solving of full-color, paper-based clues. You also have a smart phone option! Along with the paper-based clues, your smartphone app provides a live leader board, a live feed, and a variety of enhanced photo and video challenges. After the hunt, we provide you with all the media, along with a cool, animated slide show collage to help everyone re-live the memory.
The Clues:
What separates an okay hunt from a truly excellent one is the CLUES! Our puzzle-based clues are rather challenging and stimulating (as they must be for accomplished, professional adults!). They are based on wordplay, code, ciphers, puzzles and pop-culture, and trivia (rather than particular local knowledge that would favor locals). In short, anyone from anywhere can participate fully in a hunt. Participants can expect to see anything from Morse Code to Braille, from word puzzles, to logic puzzles to Pig Latin…in short, the whole kitchen sink! Think National Treasure or the DaVinci Code, where anything can happen and the area comes alive. It quite literally is an escape room without walls.
testimonial & partner
What our clients says?

Annie Li
Autodesk

I loved the evolution of learning and cooperation that developed at each successive level.

Michelle Skorka
Sun-Netscape Alliance

The hunt you planned for us was awesome, creative, challenging and most of all FUN!

Wayne Dabney
Liz Clairborne

I loved the examples of clues & the focus on team collaboration.

Mark Palmer
Conoco Phillips

I liked that some of the clues required or promoted collaboration with other groups.