How would your leadership change if you could tap into your own full potential (and the potential of your team)?
As a team and leadership coach, my goal is to help you uncover your full potential, leveraging your strengths to be a leader who makes a difference.  My focus is to help you become your best self.    I am your guide to help you transform the issues that stand in the way from you achieving your goals. Whether you want help achieving a specific outcome or wish to enhance all areas of your life, I can help you get there faster and more efficiently.
Contact me today for a FREE CONSULTATION and take action toward achieving your dreams and living a life that you love!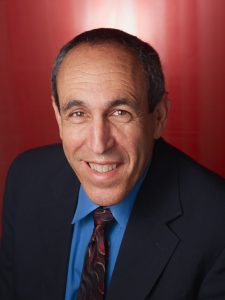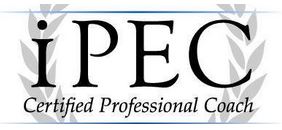 Dave Blum, CPC,
Team and Leadership Coach
415-699-3905
dave@drclue.com
How will Team and Leadership Coaching Help You?
Needless to say, you get out of something only what you put into it.  In short, your results will vary depending on what you bring to the coaching relationship. If your focus is to work on team and leadership challenges, a coach can help you gain better focus on managing your work, and address leadership areas more effectively. If your reasons are personal, a coach will help you improve your relationships, resolve ongoing negative behaviors, improve your overall health, and grow as a person.
VPs & Executives:  Reward a high potential with extra support and guidance. File off the sharp edges of a manager or executive.  As a coach, I listen, understand and inspire individuals to embrace change and move in new directions with confidence.   My clients include:
C-level
Executive
Manager
High Potentials
Peer Coaching Groups
Value Based Coaching
In traditional coaching, you pay by the session.  In Value-Based coaching, we charge a set monthly-fee for unlimited access.  In other words, there is a cap on your investment; you know exactly what you'll spend; there are no surprises.
Here are a few more benefits of value-based coaching:
There is never a "meter running." Whenever you need us, we're available.   However much you need us, we're there for you.
You're spared the need to make an investment decision every time you need our help.
Whether your issue is big or small, you don't have to worry about whether it's "worth the investment".  Just call us and we'll be there for you.  Unlimited access!
If we identify additional, unanticipated coaching work to be done, we can do it without coming to you for additional funds.
Similarly, if you find additional, related work that you'd like done, you can freely request it without worrying about increased costs.
The overall, set fee is inevitably less of a proportional investment than hourly or daily billing.
Value-based coaching is the most uncomplicated way to work together. There will never be a debate about what is billable time, or what should be done on-site or off-site.
When you engage us, you are gaining our "mind-share". That means that we are thinking about you all the time; not just when we are with you. We will be thinking about solutions, ideas and conclusions for you 24/7, ready to share them with you — always!
What is a Team and Leadership Coach?
–A Team and Leadership Coach is a trusted mentor who helps you identify and uncover what is keeping you from reaching your fullest potential. It is a one-on-one relationship that provides a supportive and non-judgmental space to help you create what you want for yourself. It is a relationship that helps you break negative habits, acquire new methods of identification, and take action to achieve your maximum potential!
What types of people have Team and Leadership Coaches?
–Leaders who want to take initiative in their own leadership development.
–People who are committed to a more fulfilled life and are willing to do the required work to get there.
Do I really need a coach; can't I just do it by myself?
–Coaches can take you above and beyond your own personal limitations. More often than not, when people try to achieve their greatest potential, they don't even realize what is standing in their way. A coach can offer an unbiased and objective perspective, helping you observe your patterns and habits. People working with coaches experience that they become more efficient; they better realize their potential. Coaching can make your dreams attainable and give you guidance and strategies along the way.
How does a coaching relationship work?
–As a team and leadership coach, I work with a wide range of clients and offer a highly personalized approach tailored to each individual. I help leaders attain the professional and personal growth they desire.
I offer sessions, both in-person and on the phone. We start with an initial assessment to clearly define your short and long-term goals: everything from communication skills to interpersonal and critical thinking skills. We will use these goals as a foundation to create a strategy for attaining your objectives.
Contact me today for a FREE CONSULTATION and take action toward achieving your dreams and living a life that you love!
Dave Blum, Team and Leadership Coach
415-699-3905
dave@drclue.com