A majestic place to hold a team building scavenger hunt at Lake Tahoe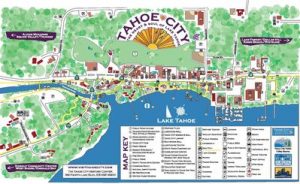 Event Description: An excellent teambuilding venue near to the ski resorts, Tahoe City, on the North Shore, is a cheerful place with shops, restaurants, bars and its fair share of Western history.
Location History: Deep in the Sierra Nevada mountains, the breathtaking blue Lake Tahoe – 22 miles in length and 12 miles in width – is the highest lake of its size in the United States, with an elevation of over 6000 feet. It's also one of the world's deepest-and most beautiful. From the Native American Washoes, Tahoe's first residents, to the exploratory party of John C. Fremont, with his scout, Kit Carson, to the miners trading silver from the nearby Comstock Lode of 1859 – Tahoe has always drawn visitors charmed by the fresh air, the clear water and the laid-back lifestyle.
During your teambuilding treasure hunt… expect to learn more about Tahoe's colorful past; explore a scenic nature trail; visit a log cabin; follow clues along the beach, and much, much more.
Here's Dr. Clue himself, Dave Blum, sharing his thoughts about this teambuilding scavenger hunt: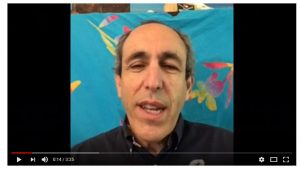 Not every corporate team building program is the same.  Depending on your group, your focus may be integrating new people into the team and breaking down personal boundaries and divisions.    Or you may have an existing department where teams could, with a little practice, cooperate and communicate more smoothly across teams and divisions.  Or you might simply have a group that thrives on the use of technology.    Let Dr. Clue customize your hunt program by selecting the content focus that best matches your group and your needs.
Tahoe City Team Building Itinerary
Gather at the amphitheater, Commons Beach
Introductions/Ice Breakers/Rules–30 minutes
Hunt ~120 minutes
Team Building Wrap-Up & Discussion–30 minutes
See all of our Bay Area corporate team building events.
[When you're ready, click HERE to tell us all about your needs or call us at 415-699-3905 to discuss pricing.]