A San Francisco Team Building Scavenger Hunt with History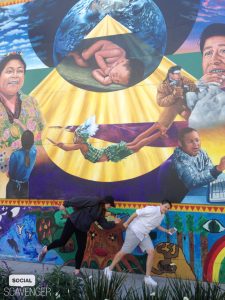 Venue Description:  A fantastic area for a corporate teambuilding event, the sunny, quirky Mission District is the cultural heart of San Francisco, largely unknown to the tourist crowd and the launching pad for all things new and alternative.
Neighborhood:  Dating back to 1776 and the building of Mission Dolores (featured in the Hitchcock film, "Vertigo"), the Mission District is San Francisco's oldest and most culturally diverse neighborhood. Home to the City's largest Latin American population, the Mission is a flamboyant and extroverted place, magnet for young people, actors, poets, musicians and families alike. Chic boutiques, ethnic restaurants, sizzling night spots and political bookshops abound in the Mission, along with cutting-edge theaters and literally dozens of vibrant murals embracing Hispanic heritage and civil rights.
Not every corporate team building program is the same.  Depending on your group, your focus may be integrating new people into the team and breaking down personal boundaries and divisions.    Or you may have an existing department where teams could, with a little practice, cooperate and communicate more smoothly across teams and divisions.  Or you might simply have a group that thrives on the use of technology.    Let Dr. Clue customize your hunt program by selecting the content focus that best matches your group and your needs.
Team Building Event Itinerary in the Mission District
Gather at Alioto Mini-Park, Capp Street @ 20th.
Introductions/Ice Breakers/Rules–30 minutes
Hunt ~120 minutes
Team Building Wrap-Up & Discussion–30 minutes
See more San Francisco Corporate Team Building Events.
Click on the video below to hear more about this hunt, from Dr. Clue Founder Dave Blum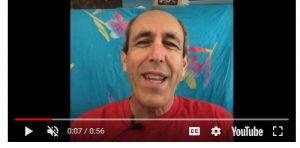 [When you're ready, click HERE to tell us all about your needs or call us at 415-699-3905 to discuss pricing.]