A great place to hold a corporate team building scavenger hunt in Seattle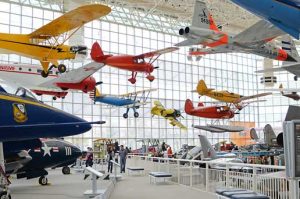 Event Description: A sterling location for a corporate teambuilding event, Boeing's Museum of Flight is the greatest aviation museum west of the Smithsonian (in D.C.), a dazzling repository of all things having to do with flight –­ from the dawn of aviation to the emergence of the Space Age. Located just 15 minutes south of Seattle at Boeing Field, this is the place to go on the West Coast to learn about the history of aircraft: private, commercial and military. Here you can climb aboard Air Force One, sit in the cockpit of a fighter jet, and explore the sleek Concorde.
During your corporate teambuilding treasure hunt… expect to encounter a reproduction of the 1903 Wright Flyer; a scale-model lunar module; a functioning control tower; the Red Barn (Boeing's original factory); a World War I Sopwith Triplane, and so much more. Your teambuilding is sure to take off at Seattle's remarkable Museum of Flight!
Here's Dr. Clue himself, Dave Blum, sharing his thoughts about this teambuilding scavenger hunt: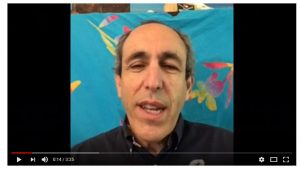 Not every corporate team building program is the same.  Depending on your group, your focus may be integrating new people into the team and breaking down personal boundaries and divisions.    Or you may have an existing department where teams could, with a little practice, cooperate and communicate more smoothly across teams and divisions.  Or you might simply have a group that thrives on the use of technology.    Let Dr. Clue customize your hunt program by selecting the content focus that best matches your group and your needs.
Itinerary
Introductions/Ice Breakers/Rules–30 minutes
Hunt ~120 minutes
Team Building Wrap-Up & Discussion–30 minutes
See our other Seattle corporate team building events.
[When you're ready, click HERE to tell us all about your needs or call us at 415-699-3905 to discuss pricing.]