A wine-derful place to hold a team building scavenger hunt activity in the Napa Wine Country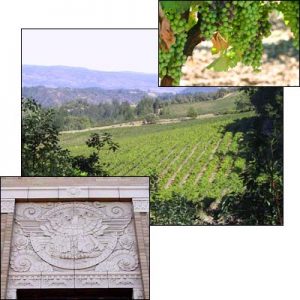 Event Description: The perfect setting for a teambuilding treasure hunt, Napa City is also a great jumping-off point for winery hopping and spa visiting.
Location History: Laid out by Nathan Coombs in 1848 (the year of the Gold Rush), Napa flourished, initially, as a result of its numerous quicksilver mines. Soon gold field miners were coming here both to escape the cold, mountain weather as well as to work in Napa's cattle ranches and sawmills. These days, of course, the Napa Valley is now known mostly for its premier wines, some of the world's best. Napa City, itself, has a pleasant historic district and a thriving commercial/retail area, with a variety of shops, restaurants and entertainment venues.
During your teambuilding treasure hunt… expect to discover a mural about Hispanic Heritage; a sculpture of immigrants; and a picture of the "Mustard Fest".
Here's Dr. Clue himself, Dave Blum, sharing his thoughts about this teambuilding scavenger hunt: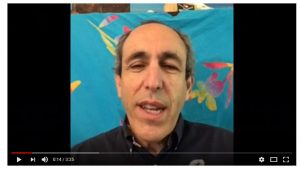 Not every corporate team building program is the same.  Depending on your group, your focus may be integrating new people into the team and breaking down personal boundaries and divisions.    Or you may have an existing department where teams could, with a little practice, cooperate and communicate more smoothly across teams and divisions.  Or you might simply have a group that thrives on the use of technology.    Let Dr. Clue customize your hunt program by selecting the content focus that best matches your group and your needs.
Napa City Team Building Itinerary
Gather at the plaza on First Street between Main and Coombs
Introductions/Ice Breakers/Rules–30 minutes
Hunt ~120 minutes
Team Building Wrap-Up & Discussion–30 minutes
See all of our Bay Area corporate team building events.
[When you're ready, click HERE to tell us all about your needs or call us at 415-699-3905 to discuss pricing.]