A fun site to hold a teambuilding scavenger hunt in Downtown Orlando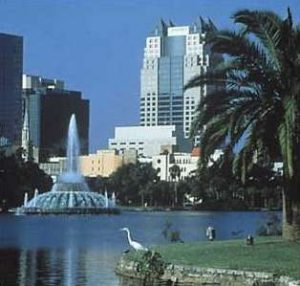 Event Description: An interesting place to participate in a corporate teambuilding event, downtown Orlando –with over 60 historic buildings dating from as far back as 1880 — is a splendid combination of the old and the new…with an amazing number of eccentric details that are perfect for a treasure hunt! These days, the downtown area is being reshaped and revitalized, with new restaurants, eclectic shops and trendy night spots – all within an easy walk of the lovely Lake Eola. If you're tired of expensive and pre-fabricated Florida theme parks, then Downtown is the place to go for a glimpse at the "real" Orlando.
During your corporate teambuilding treasure hunt… expect to encounter a mysterious obelisk; the oldest railroad station in town (dating to 1890); a giant world map; an immense saxophone mural, and so much more…and all without a whopping park admission charge!
Here's Dr. Clue himself, Dave Blum, sharing his thoughts about this teambuilding scavenger hunt: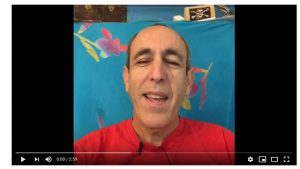 Not every corporate team building program is the same.  Depending on your group, your focus may be integrating new people into the team and breaking down personal boundaries and divisions.    Or you may have an existing department where teams could, with a little practice, cooperate and communicate more smoothly across teams and divisions.  Or you might simply have a group that thrives on the use of technology.    Let Dr. Clue customize your hunt program by selecting the content focus that best matches your group and your needs.
Itinerary
Gather outside the Orange County Regional History Center.
Introductions/Ice Breakers/Rules–30 minutes
Hunt ~120 minutes
Team Building Wrap-Up & Discussion–30 minutes
See all of our Orlando corporate team building events.
[When you're ready, click HERE to tell us all about your needs or call us at 415-699-3905 to discuss pricing.]