A fun site to hold a teambuilding scavenger hunt in the Orlando Science Center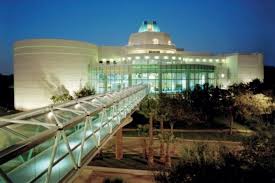 Event Description: An exciting locatioin to participate in a corporate teambuilding event, the Orlando Science Center in Loch Haven Park Had is the place to go when you've had enough of the high-priced, pre-packaged attractions of "Theme Park Orlando".    The museum offers a super-fun alternative to the Mouse, at a quarter of the price‹and it's air conditioned! Come check out this great science museum – one of the best we've seen – with cool, hands-on exhibits highlighting energy, lasers, space, and the body. With its five stories of attractions, including an Imax screen and a planetarium, the Science Center is a total blast without the sweat.
During your corporate teambuilding treasure hunt…expect to take a walk through snakes and amphibians; decipher the Rosetta Stone; trace the history of money; climb an air-traffic control tower; assemble a triceratops, and plenty more!
Here's Dr. Clue himself, Dave Blum, sharing his thoughts about this teambuilding scavenger hunt: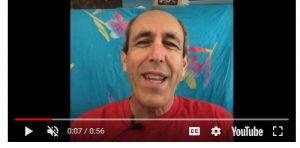 Not every corporate team building program is the same.  Depending on your group, your focus may be integrating new people into the team and breaking down personal boundaries and divisions.    Or you may have an existing department where teams could, with a little practice, cooperate and communicate more smoothly across teams and divisions.  Or you might simply have a group that thrives on the use of technology.    Let Dr. Clue customize your hunt program by selecting the content focus that best matches your group and your needs.
Itinerary
Gather outside the Orlando Science Center.
Introductions/Ice Breakers/Rules–30 minutes
Hunt ~120 minutes
Team Building Wrap-Up & Discussion–30 minutes
See all of our Orlando corporate team building events.
[When you're ready, click HERE to tell us all about your needs or call us at 415-699-3905 to discuss pricing.]