A fun location to hold a team building scavenger hunt in Raleigh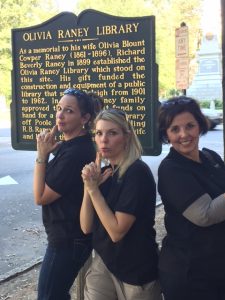 There's no better way to describe it than to say that this scavenger has a great vibe.  Perhaps it's because of the warm, often sultry weather…or the great restaurants…or the Civil War statuary all around.   It just feels great, doing this scavenger hunt.   Come check it out!
Event Description:   An exciting place to participate in a corporate teambuilding event, Raleigh is a modern city with a traditional feeling, serving local businesses as well as the burgeoning research triangle.
Location History:  Known originally as Wake Crossroads — the town began life as a rest stop for folks traveling north and south. Later, the North Carolina General Assembly bought the Crossroads from local businessman Joel Lane and laid out a planned community, modeled on Philadelphia, to serve as its permanent residence. North Carolina signed the Ordinance of Secession – joining the Civil War – from Raleigh's State Capitol. After the war, the economy switched from cotton to tobacco, and Raleigh adapted.
During your corporate teambuilding treasure hunt…expect to encounter statuary commemorating Confederate heroes; a 20-foot acorn; the best bbq ribs joint in the area, and many more surprises.
Not every corporate team building program is the same.  Depending on your group, your focus may be integrating new people into the team and breaking down personal boundaries and divisions.    Or you may have an existing department where teams could, with a little practice, cooperate and communicate more smoothly across teams and divisions.  Or you might simply have a group that thrives on the use of technology.    Let Dr. Clue customize your hunt program by selecting the content focus that best matches your group and your needs.
Hear more about this hunt from Dr. Clue Founder and President, Dave Blum: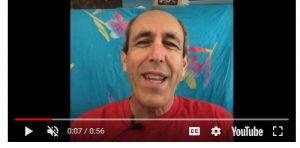 Itinerary
Gather in Nash or Moore Square
Introductions/Ice Breakers/Rules–30 minutes
Hunt ~120 minutes
Team Building Wrap-Up & Discussion–30 minutes
See our other Raleigh corporate team building events.
[When you're ready, click HERE to tell us all about your needs or call us at 415-699-3905 to discuss pricing.]