A great place to hold a corporate team building scavenger hunt in San Diego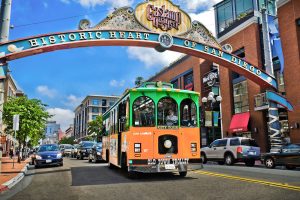 Event Description: Lively and atmospheric, San Diego's Gaslamp Quarter boasts abundant history and attractions. It's a great place to get to know while doing your corporate teambuilding event.
Location History: Known at various times as Rabbitville, Flea Town, New Town San Diego, Davis' Folly Stingaree, Chinatown, and S.O.B. (South of Broadway), the eventual Gaslamp Quarter has led many lives, from development to decay, and from decay back to development. Alonzo Horton's wharf at the foot of Fifth Avenue put the Quarter on the map, as did San Diego's booming gold rush of the 1880s. Ida Bailey opened the area's first house of ill repute, giving rise to the Quarter's nickname the Stingaree district. (Because you could get stung just as badly in the District as by the stingrays in Mission Bay!) By the middle of the 20th century, the area had fallen upon hard times, until a mid-70s renovation restored many of the old buildings and transformed the quarter into today's chic neighborhood of upscale restaurants, boutique shops and ritzy lofts.
During your corporate teambuilding treasure hunt… expect to encounter Michelangelo's Sistine Chapel (more or less); a mysterious painted obelisk; a statue of California's former governor (not the governator); sparkling Petco park, and much, much more.
Here's Dr. Clue himself, Dave Blum, sharing his thoughts about this teambuilding scavenger hunt: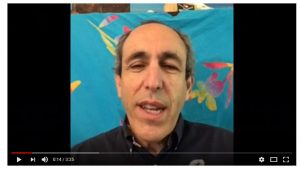 Not every corporate team building program is the same.  Depending on your group, your focus may be integrating new people into the team and breaking down personal boundaries and divisions.    Or you may have an existing department where teams could, with a little practice, cooperate and communicate more smoothly across teams and divisions.  Or you might simply have a group that thrives on the use of technology.    Let Dr. Clue customize your hunt program by selecting the content focus that best matches your group and your needs.
Itinerary
Gather in front of the Hard Rock Cafe
Introductions/Ice Breakers/Rules–30 minutes
Hunt ~120 minutes
Team Building Wrap-Up & Discussion–30 minutes
Check out all of our Southern California corporate team building events.
[When you're ready, click HERE to tell us all about your needs or call us at 415-699-3905 to discuss pricing.]