A fun place to hold a team building scavenger hunt in Santa Rosa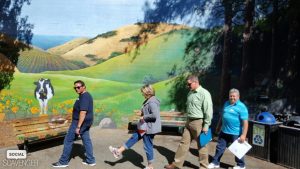 Event Description: Boasting a thriving downtown area, with fine shopping, great restaurants, famous chefs and more than a few delicious breweries, Santa Rosa is a fantastic, safe place to do a corporate teambuilding event.
Location History: Gateway to the California wine country, Santa Rosa was once home to the Pomo, Miwok, and Wappo Indians. According to popular legend, this area was named Santa Rosa by the Spanish padre Father Juan Amorosa. After baptizing a young Native American woman in a stream, he followed the usual custom of naming rivers and creeks for saints. Because the baptism took place on the day of the Feast of Santa Rosa de Lima, Santa Rosa was the name given to the stream (and later to the whole valley) as well as to the young woman who was baptized.
During your teambuilding treasure hunt… expect to meet the mysterious bottle cap sculpture; a giant hand; a collection of Sonoma County celebrities, high on a wall; a 1937 Dodge; and so much more.
Here's Dr. Clue himself, Dave Blum, sharing his thoughts about this teambuilding scavenger hunt: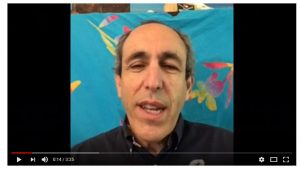 Not every corporate team building program is the same.  Depending on your group, your focus may be integrating new people into the team and breaking down personal boundaries and divisions.    Or you may have an existing department where teams could, with a little practice, cooperate and communicate more smoothly across teams and divisions.  Or you might simply have a group that thrives on the use of technology.    Let Dr. Clue customize your hunt program by selecting the content focus that best matches your group and your needs.
Santa Rosa Itinerary
Gather in Courtyard Square.
Introductions/Ice Breakers/Rules–30 minutes
Hunt ~120 minutes
Team Building Wrap-Up & Discussion–30 minutes
See all of our Bay Area corporate team building events.
[When you're ready, click HERE to tell us all about your needs or call us at 415-699-3905 to discuss pricing.]