A cool place to hold a team building scavenger hunt in Denver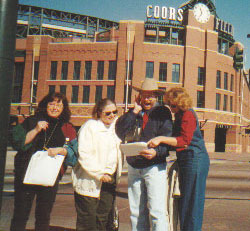 Event Description: An exciting place for a corporate teambuilding event, Denver's LoDo (Lower Downtown) district is breath taking (literally!).   Just a heartbeat from stylishly retro Coors field (home of the Colorado Rockies), your LoDo treasure hunt is a walk through time to the late 19th Century, when a maze of factories, warehouses, hotels and saloons gathered around regal Union Station-the hub of train travel in the Rocky Mountains. Today, LoDo still has its stone and brick warehouse buildings, with their faded but atmospheric advertisements of a bygone era, but you're more likely to stumble into a microbrewery, upscale restaurant, or refurbished loft than a factory or flophouse.
During your corporate team building treasure hunt…expect to hop from diamond to diamond at the Market St. bus station; elevate to the top of a parking lot for a spectacular mountain view; play ball at a miniature baseball diamond in brick. It's team development at high altitude with the Doctah.
Here's Dr. Clue himself, Dave Blum, sharing his thoughts about this teambuilding scavenger hunt: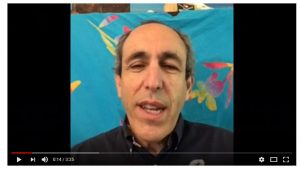 Not every corporate team building program is the same.  Depending on your group, your focus may be integrating new people into the team and breaking down personal boundaries and divisions.    Or you may have an existing department where teams could, with a little practice, cooperate and communicate more smoothly across teams and divisions.  Or you might simply have a group that thrives on the use of technology.    Let Dr. Clue customize your hunt program by selecting the content focus that best matches your group and your needs.
Itinerary
Gather RTD station on 16th and Market
Introductions/Ice Breakers/Rules–30 minutes
Hunt ~120 minutes
Team Building Wrap-Up & Discussion–30 minutes
See all of our Denver corporate team building events.
[When you're ready, click HERE to tell us all about your needs or call us at 415-699-3905 to discuss pricing.]