An interesting place to hold a team building scavenger hunt in Detroit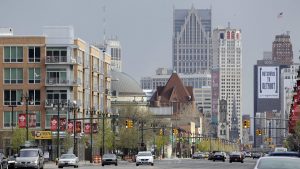 Event Description: A surprisingly attractive place for a corporate team building event, Detroit — the original auto town — has received a bad rap in recent years. We say give motor city another look. Once the home of Motown, Detroit still swings with its own beat. Our treasure hunt in Detroit's historic Mid-Town offers historic houses, glittering new museums and a vibrant college campus.
During your corporate team building treasure hunt…you may encounter: a building dedicated to class sculptors; a marquee inspired by the Monkees!; a visit to one of the great civic libraries; a lion sculpture with a baseball in its mouth, and lots more.
Here's Dr. Clue himself, Dave Blum, sharing his thoughts about this teambuilding scavenger hunt: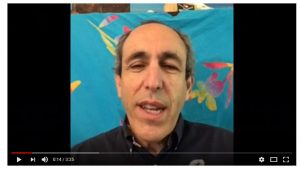 Not every corporate team building program is the same.  Depending on your group, your focus may be integrating new people into the team and breaking down personal boundaries and divisions.    Or you may have an existing department where teams could, with a little practice, cooperate and communicate more smoothly across teams and divisions.  Or you might simply have a group that thrives on the use of technology.    Let Dr. Clue customize your hunt program by selecting the content focus that best matches your group and your needs.
Itinerary
Gather outside the DIA museum.
Introductions/Ice Breakers/Rules–30 minutes
Hunt ~120 minutes
Team Building Wrap-Up & Discussion–30 minutes
[When you're ready, click HERE to tell us all about your needs or call us at 415-699-3905 to discuss pricing.]