A cool site to hold a team building scavenger hunt in Madrid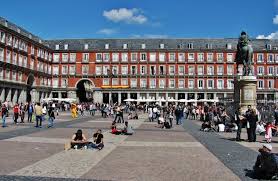 Event Description: A rich and intriguing site for a corporate team building event, sunny Madrid –occupying the geographical center of the Iberian Peninsula — is in many ways the heart of Spain. (Spanish distances, in fact, are measured from the "Kilometer 0" mark of Madrid's Puerta del Sol.) The nation's capital since 1561 under the reign of King Philip II, historic Madrid is a city of many faces: Medieval Madrid, Hapsburg Madrid, Bourbon Madrid, Madrid of the Romantics. Today's contemporary city of 3 million is a sprawling yet elegant place, a satisfying mixture of old and new that hustles by day and lights up at night (as befits a place where dinner begins at 10pm!).  Your Madrid treasure hunt takes place in the historic district, spanning out from the Plaza Mayor and its Renaissance architecture.
During your corporate team building treasure hunt… you may encounter: a column dedicated to painter Diego Velasquez; a statue of a giant bear; a memorial to Madrid's greatest bullfighter and much more.
Here's Dr. Clue himself, Dave Blum, sharing his thoughts about this teambuilding scavenger hunt: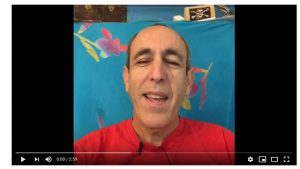 Not every corporate team building program is the same.  Depending on your group, your focus may be integrating new people into the team and breaking down personal boundaries and divisions.    Or you may have an existing department where teams could, with a little practice, cooperate and communicate more smoothly across teams and divisions.  Or you might simply have a group that thrives on the use of technology.    Let Dr. Clue customize your hunt program by selecting the content focus that best matches your group and your needs.
Itinerary
Gather in the Plaza Mayor
Introductions/Ice Breakers/Rules–30 minutes
Hunt ~120 minutes
Team Building Wrap-Up & Discussion–30 minutes
See our other Madrid corporate team building events.
[When you're ready, click HERE to tell us all about your needs or call us at 415-699-3905 to discuss pricing.]