A fun site to hold a team building scavenger in the Prado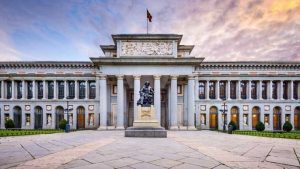 Event Description: An gorgeous site for a corporate team building event, the Prado has it all.  When naming the world's most important art museums, one must certainly put the Prado, alongside the Louvre, at the top of the list.
Location History: One of the world's first public art galleries, the Prado dates back to 1819, when king Fernando VII created the Royal Museum of Painting in an attempt to house Spain's considerable artistic wealth under one roof. With the disappearance of the monarchy, the museum became national property and established permanent residence in the Villanueva Building, near El Retiro Park. Although no one could possibly see all of the Prado's 9000 paintings in one day (many are in storage due to lack of sufficient exhibit space), your treasure hunt in the Prado will take you on a tour through the history of Spanish, Italian and Flemish art.
During your corporate team building treasure hunt…expect to examine the unexpected details of works by Brueghel, El Bosco, El Greco, Velazquez, Goya and many others, including a few surprises.
Here's Dr. Clue himself, Dave Blum, sharing his thoughts about this teambuilding scavenger hunt: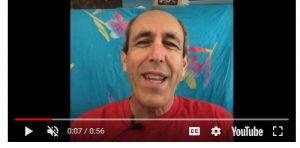 Not every corporate team building program is the same.  Depending on your group, your focus may be integrating new people into the team and breaking down personal boundaries and divisions.    Or you may have an existing department where teams could, with a little practice, cooperate and communicate more smoothly across teams and divisions.  Or you might simply have a group that thrives on the use of technology.    Let Dr. Clue customize your hunt program by selecting the content focus that best matches your group and your needs.
Itinerary
Gather at the south entrance of the Prado
Introductions/Ice Breakers/Rules–30 minutes
Hunt ~120 minutes
Team Building Wrap-Up & Discussion–30 minutes
See our other Madrid corporate team building events.
[When you're ready, click HERE to tell us all about your needs or call us at 415-699-3905 to discuss pricing.]