A fun site to hold a team building scavenger hunt in the Vienna Old City
Event Description: An inspiring site for a corporate team building event, Vienna boasts dazzling architecture, world-famous cafes (and their amazing pastries!),  ever-present museums and of course, the Vienna Boys Choir. Your Vienna treasure hunt spans the historic down area centering around St. Stephen's Cathedral.
Location History:  Initially the Celtic settlement of Vindomina, and later the Roman garrison, Vindobona, historic Vienna owes much of its current identity to the amazing Hapsburgs, who ruled the city from 1246 AD until the beginning of the 20th century. The capital of a cosmopolitan empire that once reached all across Europe, Vienna attracted the greatest minds of its generation: Beethoven, Mahler, Freud, Schonberg, Klimt to name a few. Emperor Franz-Josef I (1848-1916) brought to the city a golden age, constructing the great edifices of the Ringstrasse: the court museums, parliament, the university, etc.
During your corporate team building treasure hunt…expect to encounter: the musician's walk of fame on Kartnerstrasse; a statue of a Roman god; Roman ruins; the old Jewish quarter, and much, much more.
Here's Dr. Clue himself, Dave Blum, sharing his thoughts about this teambuilding scavenger hunt: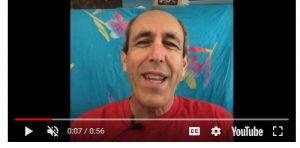 Not every corporate team building program is the same.  Depending on your group, your focus may be integrating new people into the team and breaking down personal boundaries and divisions.    Or you may have an existing department where teams could, with a little practice, cooperate and communicate more smoothly across teams and divisions.  Or you might simply have a group that thrives on the use of technology.    Let Dr. Clue customize your hunt program by selecting the content focus that best matches your group and your needs.
Itinerary
Gather in the Am Hof
Introductions/Ice Breakers/Rules–30 minutes
Hunt ~120 minutes
Team Building Wrap-Up & Discussion–30 minutes
See our other Vienna corporate team building events.
[When you're ready, click HERE to tell us all about your needs or call us at 415-699-3905 to discuss pricing.]