A wine-derful place to hold a team building scavenger hunt in the Sonoma Wine Valley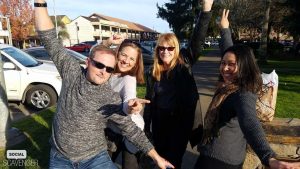 Event Description: A lively yet laid-back town, with shops, restaurants, public art and historic signage, Sonoma offers ample locales for tasting the local grapes while doing your corporate teambuilding program.
Location History: Home to indigenous people for 12,000 years, Sonoma became a magnet for Spanish missionaries in the early 19th century.  On June 14, 1846, Sonoma was declared the capital of the "Bear Flag Republic" in a revolt against Mexican control of California. The town's status as the nominal capital of California lasted 25 days, ending with California's annexation by the United States.
Not every corporate team building program is the same.  Depending on your group, your focus may be integrating new people into the team and breaking down personal boundaries and divisions.    Or you may have an existing department where teams could, with a little practice, cooperate and communicate more smoothly across teams and divisions.  Or you might simply have a group that thrives on the use of technology.    Let Dr. Clue customize your hunt program by selecting the content focus that best matches your group and your needs.
Here's Dr. Clue himself, Dave Blum, sharing his thoughts about this teambuilding scavenger hunt: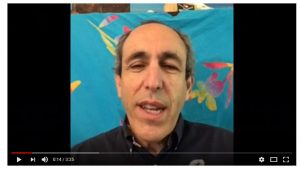 Sonoma Team Building Itinerary
Gather in the central plaza
Introductions/Ice Breakers/Rules–30 minutes
Hunt ~120 minutes
Team Building Wrap-Up & Discussion–30 minutes
See all of our Bay Area corporate team building events.
[When you're ready, click HERE to tell us all about your needs or call us at 415-699-3905 to discuss pricing.]