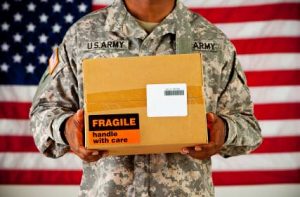 Thousands of men and women who served our country return in need of supportive services to transition from combat to community.   Especially during the colder months, homeless vets often find themselves missing essential goods and materials that will help them survive another winter on the streets, including gloves, socks, blankets, etc.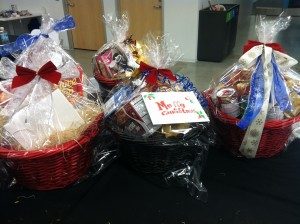 Likewise, thousands of needy families (of all types) are living on food stamps, or struggling simply to get by.
In this innovative program, you choose between one of two great charitable activities:
Assembling winter backpacks for veterans-in-need, OR
Putting together dinner kits for needy families
Key Activities:
You will work together in a team of 4-6 people, solving a variety of our favorite brain- busting puzzles, codes, and trivia quizzes.  Each puzzle indicates  a good to be included in your charitable donation pack.  A debrief (where the results are shared) completes the event, followed by the presentation of all assembled backpacks or dinner kits to a local representative of the appropriate charity!
Indoor or Outdoor:
We can bring this game to you, as a boardroom/ballroom game at your office or meeting hotel.
Or:  You can make it a hunt around a resort (with pre-bought  supplies cleverly hidden throughout the property).
Outcomes:
This program emphasizes:
Learning to rely upon teammates for expertise and support.
Encouraging staff to problem-solve more creatively.
Helping meet a very important need in the local community.
Features:
8-12  fantastic, puzzle-based clues,  pens, decoder sheets, etc.
1-3 Kinetic "Team challenges"
~2-4 hours in length (depending on your schedule)
Fully Facilitated
Backpacks and backpack items,  and/or dinner kit items
Pricing
For our full pricing sheet: call  415-699-3905 or email sales@drclue.com)
Travel costs may apply, depending on location.
Corporate philanthropy meets treasure hunting!  There's never been a better time to give back!