An outstanding location hold a team building scavenger hunt in San Diego
When you think about San Diego, what comes to mind?   Beaches, Fish Taco's, UCSD–and the San Diego Zoo!    This is one of the 5 or 10 best zoos in the world, a sprawling, split level landscape with moving sidewalks and gondolas.   You can see everything here!   Start your day with a scavenger hunt, then stay to enjoy the wide array of animals, shows and attractions.  But bring your walking shoes!  🙂
Event Description:   Sitting in the heart of scenic Balboa Park, is debatedly the greatest zoo in the world.   It's certainly an amazing place, with over 3,700 animals to visit and observe.   The SD Zoo pioneered the concept of the open-air , cageless exhibits that re-create natural animal habitats.   It's the place to go in California if you want to see a giant panda (as well as a "red" panda"), not to mention brand new baby gorillas and giraffes.   Thousands of tourists come to San Diego just to see the zoo — for good reason.
Location History:  The San Diego Zoo grew out of exotic animal exhibitions abandoned after the 1915 Panama-California Exposition.  Harry Wegeforth, founder of the Zoological Society of San Diego, was the driving force behind getting the zoo started.  From 1925 until 1953, Belle Benchley served as zoo director — for most of that time she was the only female zoo director in the world.
During your corporate team building treasure hunt… expect to see lions and tigers and bears–literally;  a giant refrigerator(?!!);  a mammoth gorilla bust;  dazzling views from atop the skyfari gondola, and lots, lots more.
Not every corporate team building program is the same.  Depending on your group, your focus may be integrating new people into the team and breaking down personal boundaries and divisions.    Or you may have an existing department where teams could, with a little practice, cooperate and communicate more smoothly across teams and divisions.  Or you might simply have a group that thrives on the use of technology.    Let Dr. Clue customize your hunt program by selecting the content focus that best matches your group and your needs.
Let's here what Dr. Clue founder Dave Blum has to say about our San Diego Zoo scavenger hunt: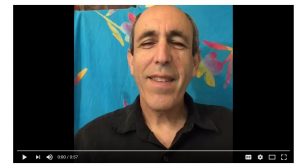 Itinerary
Gather out front the zoo gates
Introductions/Ice Breakers/Rules–30 minutes
Hunt ~120 minutes
Team Building Wrap-Up & Discussion–30 minutes
Check out all of our Southern California corporate team building events.
[When you're ready, click HERE to tell us all about your needs or call us at 415-699-3905 to discuss pricing.]