A fun, place to hold a team building scavenger hunt in Durham, NC
This is a compact treasure hunt location, build on the site of an old tobacco company campus.   Lots of places to eat and drink…ample restrooms…and a minor league baseball stadium, right there.  It has a very festive atmosphere–check out the yummy Mellow Mushroom pizza place in corner.   You'll enjoy this scavenger hunt!
Event Description: A fun, historic place to participate in a corporate teambuilding event, the American Tobacco campus in Durham is a hopping, mixed-use (entertainment/residential/ business district) facility in the heart of the city.
History:   Feel how you may about the tobacco industry, Washington Duke's story is that of a true American entrepreneur. After walking home 137 miles (with $5 in his pocket), Civil War veteran, Duke, became a tobacco farmer. By the late 19th century, his factories were so successful that he became president of the American Tobacco Company (and later the founder of Duke University). The location today preserves the physical legacy of Duke's factories while welcoming businesses and restaurants, tenants and the over-flow crowd from the Durham Bulls stadium.
During your corporate team building treasure hunt…expect to encounter a dinosaur in the pond; a giant chess set; an arch made of pipes; old advertisements galore, and much, much more.
Not every corporate team building program is the same. Depending on your group, your focus may be integrating new people into the team and breaking down personal boundaries and divisions. Or you may have an existing department where teams could, with a little practice, cooperate and communicate more smoothly across teams and divisions. Or you might simply have a group that thrives on the use of technology. Let Dr. Clue customize your hunt program by selecting the content focus that best matches your group and your needs.
Check out what Dr. Clue Founder Dave Blum has to say about our scavenger hunt at the American Tobacco campus: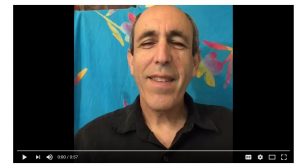 Itinerary
Gather in Diamond View Park
Introductions/Ice Breakers/Rules–30 minutes
Hunt ~120 minutes
Team Building Wrap-Up & Discussion–30 minutes
[When you're ready, click HERE to tell us all about your needs or call us at 415-699-3905 to discuss pricing.]