A great San Francisco Teambuilding Scavenger Hunt in North Beach and Chinatown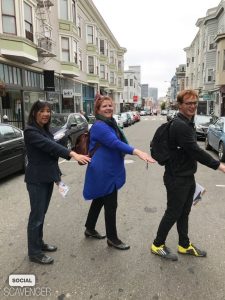 This has to be one of the premier places in the WORLD for a teambuilding scavenger hunt. Let's just start with the restaurants!   Fantastic pasta…delectable Chinese food…and that's just the beginning.  You'll also see ancient temples, historical plaques discussing the history of the City (Chinatown is where it all began…it's where they announced the discovery of Gold in 1848!).  Walking here is like taking a plane to Europe, making a stop over and then continuing on to Shanghai.    It's just the perfect place to explore with a teambuilding scavenger hunt.
Venue Description: Your Dr. Clue corporate teambuilding exercise in North Beach/Chinatown moves from the exotic streets of Hong Kong (or so it seems) to the boulevards of Rome or Florence.   It's like 2 countries in one!
Neighborhood History: First the Italians came.   Then the Swiss, the Vietnamese, the Chinese.  And all of this on the grounds of the old Spanish and Mexican town center.   In later years, the Beatniks took over for awhile, with their wine bars and their poetry.   No area of SF has more history and color than North Beach/Chinatown
During your corporate teambuilding treasure hunt… you may run into: a church where Marilyn Monroe got married; a fortune cookie festival; the most Beat Generation bookstore in the world; the best view in the city from atop a parking lot, and much, much more.
Click on the video below to hear more about this hunt, from Dr. Clue Founder Dave Blum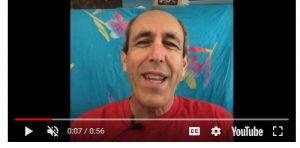 Not every corporate teambuilding program is the same.  Depending on your group, your focus may be integrating new people into the team and breaking down personal boundaries and divisions.    Or you may have an existing department where teams could, with a little practice, cooperate and communicate more smoothly across teams and divisions.  Or you might simply have a group that thrives on the use of technology.     Let Dr. Clue customize your hunt program by selecting the content focus that best matches your group and your needs.
Teambuilding Itinerary
Gather at Washington Square
Introductions/Ice Breakers/Rules–30 minutes
Hunt ~120 minutes
Team Building Wrap-Up & Discussion–30 minutes
See all of our San Francisco corporate team building programs, indoor and out.
[When you're ready, click HERE to tell us all about your needs or call us at 415-699-3905 to discuss pricing.]