Rice Village:  A fun site to hold a teambuilding scavenger hunt in Houston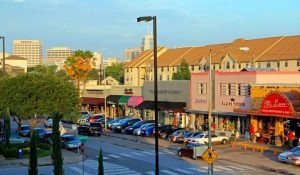 Event Description: A fun place to participate in a corporate team building activity, Houston's Rice Village offers everything from trendy boutiques to iconic brands. It's pretty much a one-stop destination for all things fashion, beauty and home — and a cool place to wander around in the fresh air (away from the traffic and congestion of downtown).  It's Houston's only "walkable grid" shopping area. It has appeared in films, too— parts of the 1994 movie "The Chase" were filmed here.
During your corporate team building treasure hunt…you'll explore in detail about 4 square blocks of the area   Expect to run into a giant boar, a stylish clock, a wild mural, an amaz-ing playground and so much more.
Here's Dr. Clue himself, Dave Blum, sharing his thoughts about this teambuilding scavenger hunt: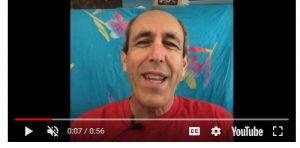 Not every corporate team building program is the same.  Depending on your group, your focus may be integrating new people into the team and breaking down personal boundaries and divisions.    Or you may have an existing department where teams could, with a little practice, cooperate and communicate more smoothly across teams and divisions.  Or you might simply have a group that thrives on the use of technology.    Let Dr. Clue customize your hunt program by selecting the content focus that best matches your group and your needs.
Itinerary
Gather in front of the Chocolate Bar
Introductions/Ice Breakers/Rules–30 minutes
Hunt ~120 minutes
Team Building Wrap-Up & Discussion–30 minutes
[When you're ready, click HERE to tell us all about your needs or call us at 415-699-3905 to discuss pricing.]