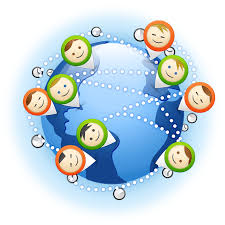 –After months of Covid-19 isolation, is team motivation waning?
–Are
spirits
flagging?
–Is communication and efficiency suffering?
If your answer is yes to ANY of the questions above, it's completely understandable!  Everyone is feeling that way these days.  Who needs another virtual meeting — they're sooooo boring!       (Or are they?)
GREAT NEWS:
Our 
Code-Breaker: Puzzling Virtual Treasure Hunt Adventure

is the morale-booster your team needs!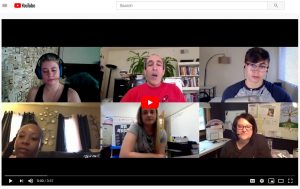 Click on the video above to see a virtual treasure hunt in action!
Let Dr. Clue take your next remote-team meeting to the next level with a FUN VIRTUAL TREASURE HUNT AROUND THE INTERNET, with teams solving our trickiest, puzzle-based clues.
Play from as many locations and computers as you like

1-2 hours (flexible to your schedule)

On Zoom (or similar video conferencing system)
Choose from 3 Great Adventures:
  Ninja Clan Initiation Ritual
  Area 51:  Aliens are Real!
Holiday Hunt:   Rudolph the Reindeer has been Kidnapped!
Featuring

:
Right-Brain Creative Challenges

Left-Brain Puzzle Challenges

Tricky Clues you Solve Together in Small Teams

An irreverent tour of some of the wackier places on the internet

Team-building Facilitation
Program Options:
60-120 minutes in duration—fully facilitated

5-10 virtual puzzle challenges

Clue customization available upon request
Pricing varies on group size but is generally more than ½ the cost of our outdoor group hunts!
For a price quote

, just give us a call at 415-699-3905, or email dave@drclue.com.
"Dr Clue's virtual hunt experience motivated our team to work collaboratively and solve really hard challenges, while having a lot of fun!! I loved the energy I felt from the very first moment, I was so involved in every challenge that time went by super fast.  I left the experience feeling energetic and more proud of being a part of my team. Dave is a great organizer and I totally recommend his virtual treasure hunt to bring teams closer. Thanks again."
Marco Rodriguez, Cream Analytics"
"Morale has been suffering with everyone stuck at home. Add in some attrition, a little startup chaos, and new folks joining in a completely virtual environment and we really needed a spark to brighten things back up. We got that from Dr. Clue. It wasn't just the warmup and scavenger hunt, it was a reminder of the importance of human connection. We all stayed on a zoom call for another 90 minutes after our hunt ended swapping stories, laughing, and getting to know each other. This was just what we needed – can't recommend it highly enough!"
–Jared Casner, Pear Therapeutics
"You brought a little lightness and a lot of fun to the end of our lecture days. It was a great way to end the day for our participants. Thank you very much for taking the time to build this new format with us. It's really appreciated and we will think about how to integrate similar activities next year because we really liked working with you but also at the request of the participants. We feel like we learned a lot by doing it."
–Jules Monjarret, Agile Tour Montreal