Instructions:
–Solve the clue below to determine the mystery location, somewhere in the world.
–Answer the final question…
–On Thursday at ~12pm PST, we'll draw one two names from a hat to determine the final winners of a $10 Amazon Gift Card  (sorry, no instant winner this week).
–Are you ready for the challenge???
–Email your answer to dave@drclue.com.
============================================
Solve the puzzle below and proceed to the location indicated.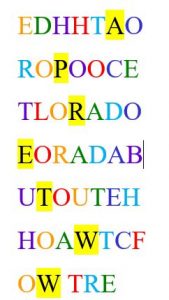 There, answer the following question:
Q:  Who created it?
(hint:  URL)