A great place to hold a corporate team building scavenger hunt in Tokyo.
>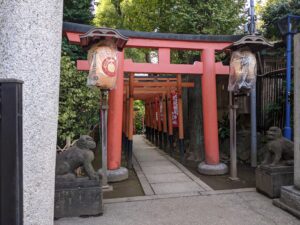 Event Description: Your Dr. Clue corporate teambuilding event takes place in Tokyo's wonderful Ueno Park, a spacious public park in the Ueno district of Taitō. Home to temples, shrines and museums, Ueno Park hosts the Tokyo National Museum, National Museum of Nature and Science, and the National Museum of Western Art, along with numerous statues, plaques and monuments. AND a Dr. Clue treasure hunt!
Location History: Ueno Park occupies land once belonging to Kan'ei-ji temple, destroyed in the Battle of Ueno in 1868 during the Boshin War, when the forces of the Tokugawa shogunate were defeated by those aiming at the restoration of imperial rule. Various proposals were put forward for the use of the site as a medical school or hospital, but Dutch doctor Bauduin urged instead that the area be turned into a park. In 1924, in honour of the marriage of Hirohito, Ueno Park was presented to the city by Emperor Taishō, receiving the official name that lasts to this day of Ueno Onshi Kōen (上野恩賜公園), lit. "Ueno Imperial Gift Park".
During your corporate teambuilding treasure hunt… expect to encounter: a frog fountain, a panda cafe, a giant Buddha, a three-tiered pagoda, an enormous whale and much, much more.
Not every corporate team building program is the same.  Depending on your group, your focus may be integrating new people into the team and breaking down personal boundaries and divisions.    Or you may have an existing department where teams could, with a little practice, cooperate and communicate more smoothly across teams and divisions.  Or you might simply have a group that thrives on the use of technology.    Let Dr. Clue customize your hunt program by selecting the content focus that best matches your group and your needs.
Itinerary
Gather in the park, outside the art museum
Introductions/Ice Breakers/Rules–30 minutes
Hunt ~120 minutes
Team Building Wrap-Up & Discussion–30 minutes
[When you're ready, click HERE to tell us all about your needs or call us at 415-699-3905 to discuss pricing.]