Welcome to the Dr. Clue Mini Treasure Hunt in Santa Rosa
Hi and Welcome, Treasure Hunters!
Here's how your FREE Santa Rosa mini treasure hunt works:
2) You'll first be asked to create a team name, then you'll see a screen like this: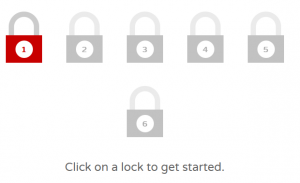 3) Click on the first lock and you'll see something like this: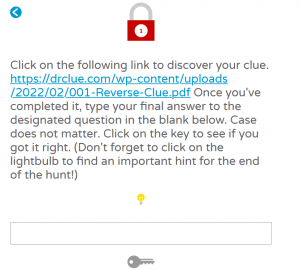 4) Read the instructions, then click on the active link to access your first puzzle-based clue.    When solved, it will give you directions to a location in downtown Santa Rosa. Physically go to the location and answer the question at the bottom of the clue.
5) Come back to the lock page (above) and type your answer into the blank.  Then click on the key to access puzzle #2, and so on.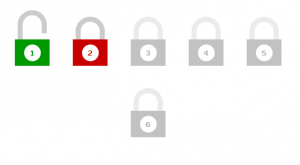 6) TIPS:  a) Don't forget to click on the yellow light bulb.  b) Write down all your answers in case you accidentally close out your locks page.
THE FASTEST ANYONE HAS COMPLETED THIS HUNT IS 45 MINUTES!  CAN YOU BREAK THE WORLD RECORD?     HAVE FUN!!
Questions:  feel free to call us at 415-699-3905!   Or email drclue@drclue.com