A Great San Francisco Team Building Scavenger Hunt in the Golden Gate Park

Golden Gate Park is kind of amazing.  It stretches on for miles, from the Haight Ashbury all the way to the ocean.  You can play sports here, have a picnic, do some archery, play chess, roller skate, bicycle, visit a world-class arboretum, visit museums…and do a scavenger hunt!    We love the fact that the GGP gives you a place to unplug in the middle of the big city, breathing in some fresh air and getting away from it all.  As a former site of a big fair, there are TONS of historical plaques, statues and sculptures:  prime scavenger hunt material.      We think you'll love this hunt, then pop into the Inner Sunset for a post-hunt celebration.
Location Description
Come enjoy a healthy, vibrant and mysterious day in nature, best enjoyed with a picnic lunch under the trees.
History:
In 1860, it was a place so desolate it was once described as "A mass of white, trackless moving sands, without vegetation, and not pleasing to the senses." Today, San Francisco's Golden Gate Park is perhaps the preeminent urban park in the country, home to redwood groves and vast grassy pastures, playing fields and world-class museums. Amidst statues and plaques of a long forgotten exposition, participants of this Dr. Clue's Golden Gate Park Corporate Team Building exercise experience the nooks and crannies most park visitors tend to miss.
During your hunt… you may discover a hidden horseshoe pitching range; the Shakespeare Garden; the center for lawn bowling; a musical tunnel.
Not every corporate teambuilding program is the same.  Depending on your group, your focus may be integrating new people into the team and breaking down personal boundaries and divisions.    Or you may have an existing department where teams could, with a little practice, cooperate and communicate more smoothly across teams and divisions.  Or you might simply have a group that thrives on the use of technology.     Let Dr. Clue customize your hunt program by selecting the content focus that best matches your group and your needs.      Read more about our 3 ways to customize your teambuilding exercise.
Listen in on what Dr. Clue founder Dave Blum has to say about this hunt!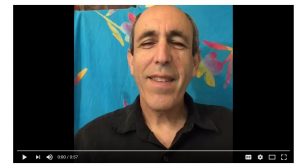 Golden Gate Park Team Building Event Itinerary
Gather at the Japanese Tea Garden
Introductions/Ice Breakers/Rules–30 minutes
Stage 1 Hunt — 45 minutes (optional)
Midbrief and Discussion of Roles & Ground Rules — 30 minutes
Stage 2 Hunt –90-120 minutes
Team Building Wrap-Up & Discussion–30 minutes
Lunch/Dinner/Drinks at a Local Restaurant (optional):
Arrangements for and cost of dining not included in price quote.
See all of our San Francisco corporate team building programs.
[When you're ready, click HERE to tell us all about your needs or call us at 415-699-3905 to discuss pricing.]