A multi-cultural place to hold a team building scavenger hunt in San Jose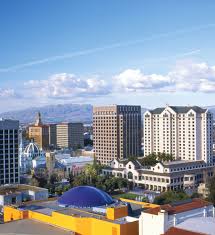 Event Description: Starting in Cesar Chavez Plaza, opposite the Tech Museum, this corporate teambuilding event is a great introduction to San Jose's rapidly renovating downtown, in the heart of Silicon Valley.
Location History: The site of a Spanish pueblo in 1777, San Jose is one of California's oldest and most multi-cultural cities. Redeveloped over the last twenty years, the downtown area has it all: museums, hotels, restaurants, a convention center, and a light rail system to boot.
During your teambuilding treasure hunt… expect to explore the historical structures around St. James Park, the plaques and statues outside the San Jose Art Museum, a grand ballroom in an old Scottish temple, and an antenna to the stars seemingly dedicated to Shakespeare. Eating venues are plentiful. Come challenge yourselves in the sunshine and warm breezes of the South Bay.
Here's Dr. Clue himself, Dave Blum, sharing his thoughts about this teambuilding scavenger hunt: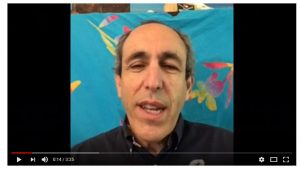 Not every corporate team building program is the same.  Depending on your group, your focus may be integrating new people into the team and breaking down personal boundaries and divisions.    Or you may have an existing department where teams could, with a little practice, cooperate and communicate more smoothly across teams and divisions.  Or you might simply have a group that thrives on the use of technology.    Let Dr. Clue customize your hunt program by selecting the content focus that best matches your group and your needs.
Downtown San Jose Team Building Itinerary
Gather in Cesar Chavez Plaza, opposite the Fairmont and the Tech Museum
Introductions/Ice Breakers/Rules–30 minutes
Hunt ~120 minutes
Team Building Wrap-Up & Discussion–30 minutes
Worried about Bad Weather? Check out our INDOOR PROGRAM at the San Jose Tech Museum!
See all of our Bay Area corporate team building events.
And check out all our Silicon Valley team building activities.
[When you're ready, click HERE to tell us all about your needs or call us at 415-699-3905 to discuss pricing.]