A great place to hold a hands-on team building scavenger hunt in San Jose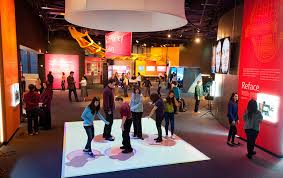 Event Description: Great for rainy days (and sunny days, too), this wonderful Bay Area science museum is a place to be a kid again while doing your corporate teambuilding. Located in downtown San Jose, "The Tech" offers a fabulous IMAX theater as well as two stories of the latest in hands-on, user-friendly technology.
During your teambuilding treasure hunt… expect to surf the net in an on-line treasure hunt; design a robot using computer animation; navigate a virtual operating room; and make their own 20-second movie. Come spend a day at the Tech, where it's cool to be techno-nerdy! Admission not included in program fee.
Here's Dr. Clue himself, Dave Blum, sharing his thoughts about this teambuilding scavenger hunt: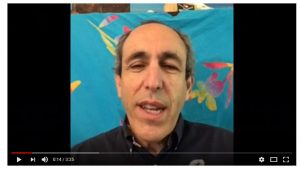 Not every corporate team building program is the same.  Depending on your group, your focus may be integrating new people into the team and breaking down personal boundaries and divisions.    Or you may have an existing department where teams could, with a little practice, cooperate and communicate more smoothly across teams and divisions.  Or you might simply have a group that thrives on the use of technology.    Let Dr. Clue customize your hunt program by selecting the content focus that best matches your group and your needs.
San Jose Tech Team Building Itinerary
Gather in Cesar Chavez Plaza, across from the Tech Museum
Introductions/Ice Breakers/Rules–30 minutes
Hunt ~120 minutes
Team Building Wrap-Up & Discussion–30 minutes
Eager to get outside? Check out our great OUTDOOR PROGRAMS around San Jose: San Jose Downtown and Palo Alto.
See all of our Bay Area corporate team building events.
And check out all our Silicon Valley team building activities.
[When you're ready, click HERE to tell us all about your needs or call us at 415-699-3905 to discuss pricing.]