A fun, historic place to hold a team building scavenger hunt in the Chicago Loop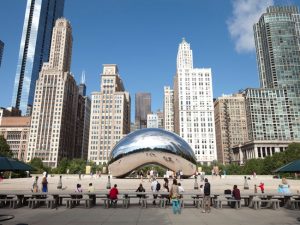 Event Description:  An energetic place for a corporate team building event, Chicago (Windy City, Second City, City of Broad Shoulders) is the dynamic setting of this urban treasure hunt/team development workshop. Come with us to the heart of the city — the Loop, where the skyscrapers of architects like Louis Sullivan and Frank Lloyd Wright helped Chicago rebuild from the great fire of 1871. Where artists like Picasso and Chagal contributed monumental sculptures to public spaces, rendering the area a museum without walls.
During your corporate team building treasure hunt…you'll see it all, from a sparkling art-deco lobby to a turn-of-the-century restaurant, from a 1930s wall advertisement to a photo gallery from the roaring 20s.
Here's Dr. Clue himself, Dave Blum, sharing his thoughts about this teambuilding scavenger hunt: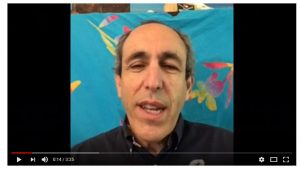 Not every corporate team building program is the same.  Depending on your group, your focus may be integrating new people into the team and breaking down personal boundaries and divisions.    Or you may have an existing department where teams could, with a little practice, cooperate and communicate more smoothly across teams and divisions.  Or you might simply have a group that thrives on the use of technology.    Let Dr. Clue customize your hunt program by selecting the content focus that best matches your group and your needs.
Itinerary
Gather on the lawn near the Chicago Art Institute, Michigan Ave.
Introductions/Ice Breakers/Rules–30 minutes
Hunt ~120 minutes
Team Building Wrap-Up & Discussion–30 minutes
See all of our Chicago corporate team building events.
[When you're ready, click HERE to tell us all about your needs or call us at 415-699-3905 to discuss pricing.]